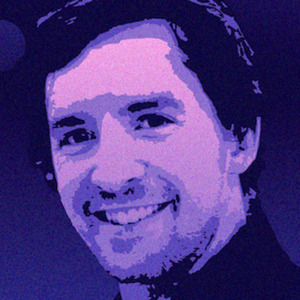 Daniel Roe
Special guest
Open source at @nuxt_js (https://twitter.com/nuxt_js). Ex CTO @parentscheme (https://twitter.com/parentscheme), CEO Concision.
Daniel is on the Framework team at Nuxt (https://nuxtjs.org/). He believes in the power of combining clear brand, beautiful design and leading technology to engage users and drive business growth. He founded and successfully grew a creative agency, launched an HR-tech SaaS startup, and continues to contribute to the developer community in the North East.
He was identified as One to Watch by FreshMinds, has delivered a TEDx talk on the importance of clear communication, was a founding member of Durham Young Professionals and mentors students in the Future Business Magnates programme.
Daniel holds an MA in Jurisprudence from Oxford University and an MTh in Theological and Pastoral Studies from Oak Hill College.
Daniel Roe has been a guest on 3 episodes.
March 15th, 2023 | Season 3 | 32 mins 55 secs

elk, mastodon, nuxt

With the increase usage of Mastodon as a Twitter alternative, Daniel Roe, part of the Nuxt core team, returns to talk about building Elk, a Mastodon client, using Nuxt.

October 25th, 2022 | Season 2 | 51 mins 46 secs

nuxt, vite

We welcome back Daniel Roe, framework architect and Nuxt core team member, to discuss his latest talk from Vite Conf, "How Vite makes Nuxt possible."

May 17th, 2022 | Season 2 | 39 mins 46 secs

nuxt, vue, web development

With Nuxt 3 set to release its stable version in June, we talk to Daniel Roe, Nuxt core team member, about what Nuxt 3 has to offer, including the new server integration and developer experience improvements.